RINNAI GAS HEATER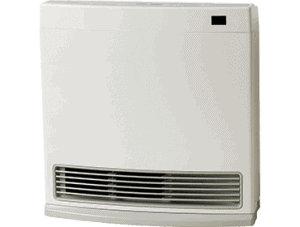 A great way to heat your home is with the Rinnai gas heater. The gas heater is well worth considering when you need effective and efficient heating. In many cases there is no better way to provide real warmth to your home than with a Rinnai gas heater.
With an extensive range of flued and portable gas heaters to choose from, you are pretty sure to be able to find a gas heater model that is just right for you.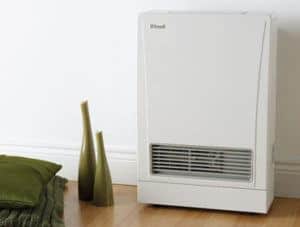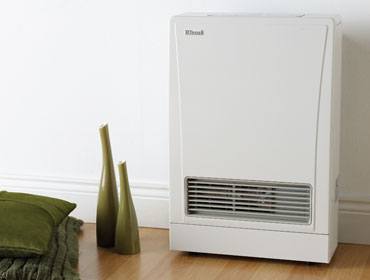 WARM YOUR HOME FASTER THAN A HEAT PUMP WITH A RINNAI GAS HEATER
A gas fired Rinnai Energysaver gas heater heats your home faster than a heat pump of the same output. You'll be amazed how quickly it warms your home, making it comfortable and a great place to live. You can connect them to either natural gas or LPG. They are also approved by the Sensitive Choice programme of the Asthma Foundation. These gas heaters draw in external air to maintain the quality of air in your home. The gas heater is backed with a 2 year warranty.
FEATURES OF A RINNAI GAS HEATER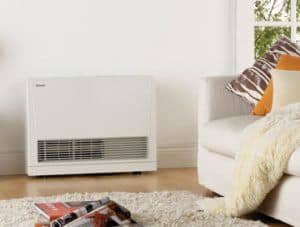 These are easy to operate
Cost effective heating
They have power output up to 6.9 kW
Available features include thermostats, programmable timers, remote controls, multi-speed fans and electronic ignition
Safety features may include tilt switches, oxygen depletion sensors, flame failure safety system, dress guards and child locks
You can be sure you will find a gas heater that is just right for you.
They also operate on both LPG and natural gas.
RINNAI GAS HEATER – EASY TO CONTROL
With a simple and modern control panel, heating your home has never been easier. The gas heater is easy to programme and operate in a way that suits your lifestyle. Have it come on and off when you need it most. This all helps to have a cozy home, yet still be economical to run.

RINNAI GAS HEATER – PORTABLE OPTIONS AVAILABLE
Is some homes you will already have a gas bayonet on the wall from a previous heater. This makes it quick and easy for you to connect your new Rinnai portable gas heater. Just purchase the LPG or natural gas model you require, take it home and you're ready to roll. Just be sure to check the output and required air space to operate the heater are within the required limits and specifications. If you need help with this be sure to call an Rinnai installation expert.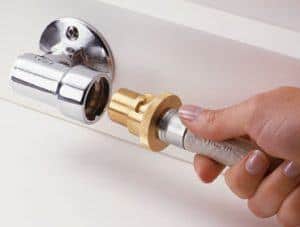 So, if you find yourself with a house that is rather chilly and needs a warm up. Grab yourself a gas heater. Even if you don't have gas in your street, you can run it on LPG bottles. They just make sense in so many cases. They are also really efficient and push the heat out at low level.
And where do you go when you need one… Regency Plumbing. We have a team of licensed gasfitters who would be most happy to fit one for you. Don't spend another winter freezing when Rinnai have a whole warehouse full of these heaters do nothing in a box.
CALL OUR FRIENDLY TEAM ON 0800 PLUMBER | 0800 758 623
WE WOULD LOVE TO HELP YOU!