Do you just have a gut feeling you have a water leak? Have you noticed a wet patch in your front lawn? Have you received a huge water bill from your local water provider? There's no need to fear as there is an Auckland Plumber near.
Auckland Plumber Saves The Day
. Find out more here…
AUCKLAND PLUMBER SAVES THE DAY
"I was sent a letter by Water-care to say I was using a lot of water for a one-person household and I should get a plumber to check for a leak. So I phoned Regency Plumbing at once, and the plumber came out the next morning (17th February) to do a check which he duly did, taps, fittings etc, but was unable to find any obvious cause. He then advised me to ring the
'Leak Detection'
people and gave me their number. I did that and they came soon after and found a leak just near my meter. I then rang the plumber back and he came that afternoon. He initially got the paving up and dug out the soil to where the pipe was and we then saw the split which was quite obvious and he came back as soon as he got the fittings. I can honestly say an
Auckland Plumber Saves The Day
. At all times he kept me in the picture, explaining everything to me. He was polite and helpful which took the stress away from me which I really appreciated. It was a pleasure to have him on my property and do the job so well. I will certainly use Regency Plumbing again." Kind regards, Joy Bollard
Auckland Plumber Saves The Day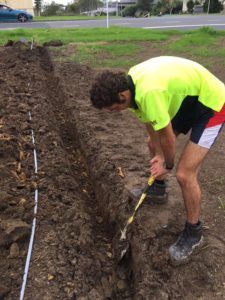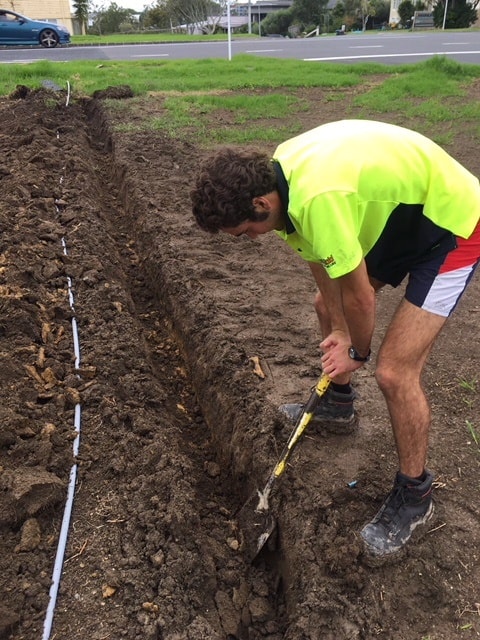 Auckland Plumber Saves The Day
If you need an Auckland Plumber – a Regency Plumber to save your day then give us a call.
CALL OUR FRIENDLY TEAM ON 0800 PLUMBER | 0800 758 623 WE WOULD LOVE TO HELP YOU!