Regency Plumbing – A World Class Plumbing Company – "Turning Mediocrity into Greatness"
If you have not used Regency Plumbing before, and haven't experienced how good we are, then have a quick read of what some of our customers have to say…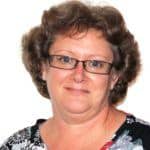 Hi Regan
I just wanted to drop a quick line to say I was really impressed by two of your team who repaired a leaking water mains pipe at my house in Papakura the other day. They not only turned up earlier than originally planned (they phoned to check it was OK), but they quickly diagnosed and fixed the problem. But what really impressed me was the way they left the area they had been working on – it was neater than when they started! Great job; I was really pleased with the outcome.
I have just had a tap repaired by Cam from your company and wish to convey to you that the whole operation was very commendable. I got your contact details from the sticker that came out on the phone books and shall happily pass your name on to others. Your efficiency and service live up to your advertising and the friendliness I experienced from everyone I spoke to made business with you a pleasure. Cam explained all the aspects of the job he was doing which left me in no doubt as to what was required and carried out.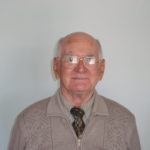 Coming home from a holiday I found that a major leak had occurred in the main supply. I called Regency Plumbing who were very quickly at my place found their service to be exceptionally good and recommend them to anyone
I wanted to put my comments in an email to you. For the last two weekends, we have had emergency Plumbing jobs, and on both occasions we were not able to arrange a plumber right at the time, however once we were able to make direct contact with you Regan, the jobs were put through, accepted and we received complete professional service. Both weekends Johnny was on call, and was a pleasure to deal with, Johnny dealt directly with me on those three occasions, and telephoned me and kept me informed with his time of arrival and progress through the job and also telephoned or text that he had completed the job. Thank you Johnny. On the weekends all jobs as we know are urgent, but we thank you for your professional, informative manner through out.
I have today paid the balance owing for the work done at Thornhill Place, Glendowie.
As well I just wanted to say thanks for your prompt and professional service from the Auckland show. I was pleasantly surprised when the guys turned up to measure up and quote for the two options I was looking at on the Friday whilst the Home Show was still on! Then as promised they came on the Monday to complete the job……. Thanks again and I hope that you did well out of the Show itself. If I have the opportunity I will certainly recommend the services of your company going forward.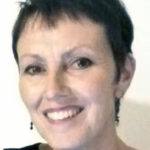 Regency Plumbing installed Titanium Stratus Typhoon. We wanted the clean modern look of Aluminium to go with the window joinery but we live a stone's throw from the sea so we were very concerned about corrosion of metal spouting. We waited until this product was launched at the end of 2011. It is tough, durable and stylish. We love it! Regency Plumbing provided a great service. They were prompt to quote and very competitive. They arrived on schedule and worked professionally and quickly. We recommend them most highly.
Hi Dianne, Payment made today.
Received excellent service from your Plumber and Sparky, who both stayed late until the job was done and then a follow-up phone call in the morning from the Plumber to see if all was working well. And thank you for the quick turn around.
Morning, Thank you for the invoice.
Just quickly, I did want to comment on your lads who came to install the unit.
They were AWESOME, friendly, respectful, funny, efficient and tidy.
Would you pass that on to who needs to know. I will recommend your company to anyone who will listen.
Much appreciated, Thank you.
Hi… Thanks for the brilliant work done on our rental… I will send the payment soon.
I love the floor look and I was wondering if you could find out what colour it is, and where they got the flooring… Please because I might want the same look in the lounge…
Appreciate it thanks.
Just wanted to say thank you for the work on our new bathroom, we could not be happier. Everything from quote to completion was simple and easy. All of the tradies were fantastic and great to deal with. Pete did a great job keeping us updated with progress and planning. Wanted to make special mention for Tom, he was outstanding in everything he did for us and his professionalism was spot on, he was always helpful and like Pete kept us fully across everything when onsite. He is a super lad! Thanks again for everything and we have already been recommending you to friends and family.