Outdoor Fires
An outdoor fire can do wonders for your back yard, making your patio area usable all year around.
There are many different brands of outdoor fires, and most of them are good. It is important to consider what you want it for, and how big of a space you are wanting to heat.
Outdoor Gas Fires & Fireplaces by Regency
Regency outdoor gas fireplaces, fires and fire tables offer sleek, artistic styling to complement today's modern outdoor living spaces. Whether you are looking for a tranquil retreat or a lively background to entertain, the versatility of the Regency outdoor collection creates an endless number of possibilities for your outdoor oasis. Designed to amaze, built to last, the Regency outdoor fireplace collection is guaranteed to leave a lasting impression!
You can customise your fire. If you love the feel of a wood fire, logs are a natural choice. If your home has a more contemporary feel, then crystals or volcanic stones deliver a modern feel.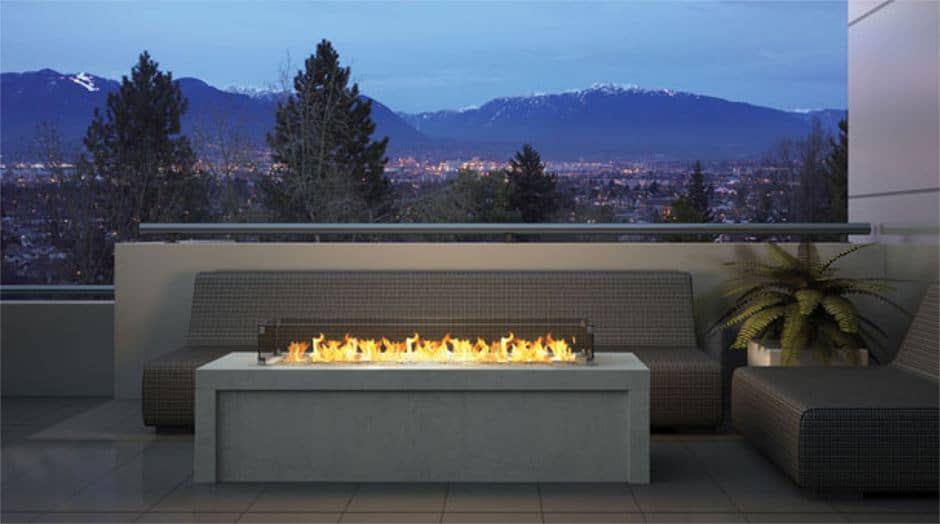 Rinnai Outdoor Heater
Rinnai Outdoor Super Ray Radiant Heater – Manual Ignition
Creating perfect warmth for those outdoor spaces
Wall mounted: Infra-red high efficient heating
Versatile: Effective heating in both commercial and residential outdoor spaces
Manufacturer: New Zealand made from robust, sturdy materials that are able to withstand New Zealand's weather extremes
Operation: Pull cord
Rinnai Outdoor Super Ray Radiant Heater is suitable for the effective heating of both commercial and residential outdoor spaces.
Not recommended for locations directly near the sea or areas continually subjected to strong winds.
Rinnai Outdoor Super Ray Radiant Heater is available for Natural Gas or LPG.
Approximate area that can be heated
Spot area, 23 m²
Total area, 31 m²
Regency Plumbing are gas experts. No matter what type of outdoor gas heating system you want, we can provide you with a quote.
Get an outdoor gas heater at your home today. Make your outdoor space cozy all year around.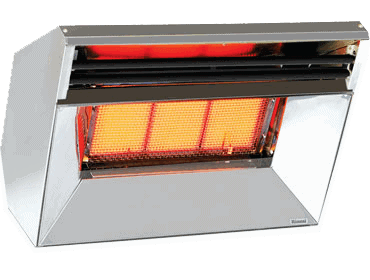 Free Standing – Standalone Outdoor Gas Heaters
Gasmate Keystone Square Gas Fire Table
Add warmth, style and ambience to your outdoor area.
Powerful stainless steel gas burner lit by electronic

ignition

Lava rocks provide ambient heat and a stunning flame effect
Composite construction with stone design
9kg LPG cylinder storage under unit
Protective cover included
Operates on LPG
Approved to NZ Standards
We recently fitted one of these in a recessed outdoor fire pit in Karaka, Auckland and it was amazing. Not only did it create warmth for the family, but also looked awesome.