DRAIN UNBLOCKING – NOT EVERYONE'S FAVOURITE JOB
I can well imagine when you realize you have a blocked drains, you start thinking yuck, this will not be fun, drain unblocking is not something I want to have anything to do with.
If you are keen to try drain unblocking, maybe you have a blocked toilet, or a blocked sink. There will be some great tips in this blog post to help you become a toilet unblocker!
DRAIN UNBLOCKING IN AUCKLAND
You may wonder why your drain blocked, or you may know why you need a drain unblocker. Either way without 'drain unblocking' someone coming to clear the drains at your house, your drains are going nowhere. If it's just a blocked toilet because your boy sent his toy car down the toilet, you maybe able to resolve your blocked toilet. You may just need an old style coat hanger to send down and get it. Fish around for a bit, you may be lucky and not need professional drain unblocking.
If your kids flush half a role of toilet paper down each time they flush the toilet, and it all starts to dry out, it might be hard.
Drain unblocking in Auckland can be lots of fun, maybe not your type of fun, I don't know… Comes with its own type of humour. You've read before, all in a days work. For our drain unblocking team, they have seen it all. They are prepared with the tools and equipment they need to clear your blocked drains. They get excited about drain unblocking.
Just a toilet, or just a sink, or one point. It can often be easy enough to unclear, and get working again. But if your drainage pipe is blocked, or you have more serious blocked drains, you'll need a drain unblocker. Someone with experience and equipment for serious drain unblocking.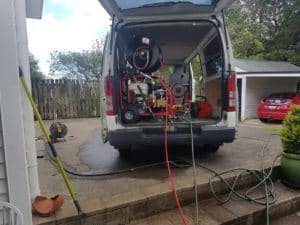 TIPS FOR DRAIN UNBLOCKING
I have included a few tips on dealing with a blocked toilet. On how to unblock a sink. How to unblock a drain. And does drain cleaner work? Always a debatable question. If we can help you clear a basic blockage yourself, saving you money, saving you the need of a drain unblocker. I am sure you will appreciate it. Of course when you can't clear your blocked toilet. When you find out, you are not a toilet unblocker, when those blocked drains just will not flow again. Remember we have a team of guys who can take on the serious drain unblocking jobs. The image below is of a guy plunging a toilet. This is entry level drain unblocking. Can work on a toilet that just had a bit much paper shoved or flushed down the toilet.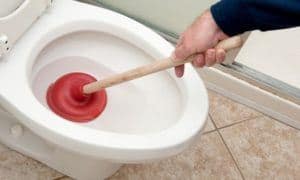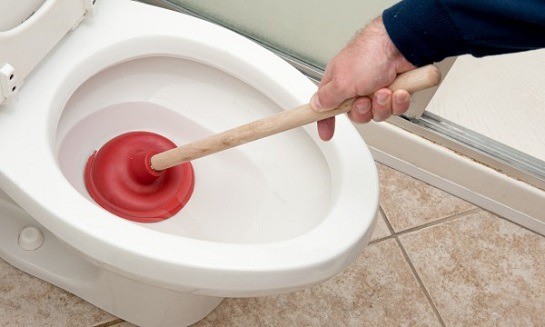 HOW TO UNBLOCK A SINK
If its just a blocked sink you have, you may find a quick try with drain cleaner could help. Obviously it is designed for home handyman use, rather than professional drain unblocking, but could be worth a try. Drain cleaner eats away at grease and grime down the drain that has caused the blockage. The build up sticking to pipe that has restricted the flow, causing blocked drain. So a drain, needing drain unblocking, that has been over time getting slow to drain. You may find drain cleaner will work. But if it has rapidly become blocked, a serious fatty gooey sink block, it might need more than cleaner. Often on a bad sink block, we will have to cut the pipe and clear from both ways. If it gets too hard, call our drain unblocking team, but by all means, sure try yourself first if you are keen.
Another way it to try unblock your sink with a basic plunger you can buy from a hardware store. Can be messy, can be all in vain. But once again worth a shot if you are the handy type. I find though that often this is only a temporary solution. If you have a serious blocked sink, you may get it running better. But if a bad blockage, it will fairly quickly become clogged again.
Another way is with a reverse pressure hose. Start by putting a towel in your sink. This will avoid the slop hitting the ceiling when the reverse pressure builds up. Maybe even wet it to add weight, or have a helper to hold it in there and let you know when foul water starts to appear. Get another rag and tie it tight around the end of your garden hose. Find the outlet end of sink pipe in gully trap outside. Poke the hose up the end as far as you can. Turn it on full blast. Hold the rag tight around hose to keep as much pressure in the waste pipe as possible. This will reverse blow the blocked sink waste and can be effective. Messy but might work. Of course call an expert drain unblocker if it doesn't.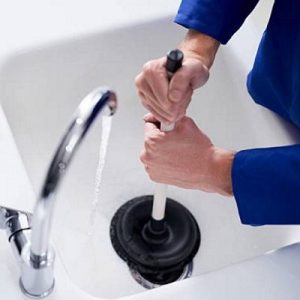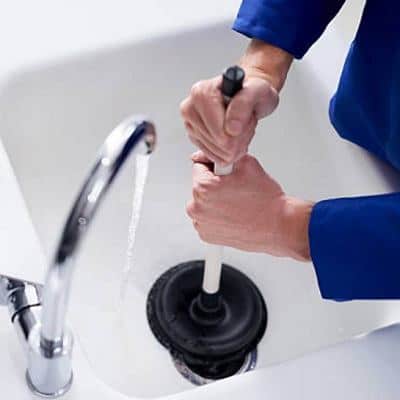 HOW TO UNBLOCK A DRAIN
You will most likely struggle without the correct equipment to unblock a drain. Drain cleaner is not going to cut it on a drain. If foul water is overflowing out of your gully trap outside, generally you have a solid blocked drain. You can try feeding your hose down – running it on full blast, however it's a battle. You can also try drainage rods if you have them, however this is probably best left to a professional drain unblocker.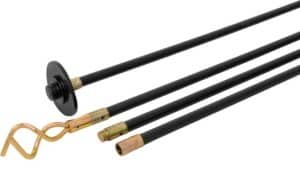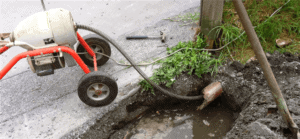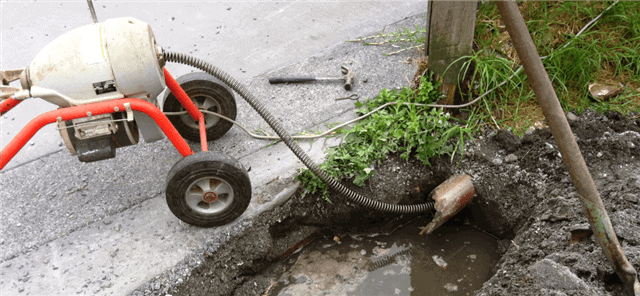 DRAIN UNBLOCKING – NOT A SCIENCE – MORE JUST HARD AND MESSY WORK
I think you will find if you have a blocked drain – it is generally best to find someone who does drain unblocking. Its messy, smelly, and often a waste of time if you don't have a drain unblocking machine of some sort.
If it was a science chemicals may do the trick, like they might on your sink or basin. But best to get a drain unblocker to save more frustration.
Still unsure about whether you need help with your drain unblocking?
CALL OUR FRIENDLY TEAM ON 0800 PLUMBER | 0800 758 623
WE WOULD LOVE TO HELP YOU!