RHEEM WATER HEATER – A NZ FAVOURITE!
For many years people have been installing the Rheem water heater. Rheem water heaters and hot water cylinders are very common through out Auckland. Every day we change a number of Rheem hot water systems, pulling out old Rheem hot water cylinders that have sometimes been installed since the 60's. The quality of the Rheem water heater is phenomenal. Of course all the old ones we pull out are just low pressure and basic, but it is still a testament to the quality.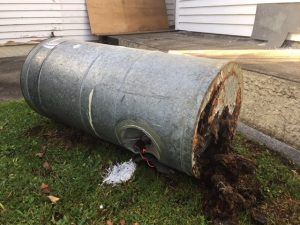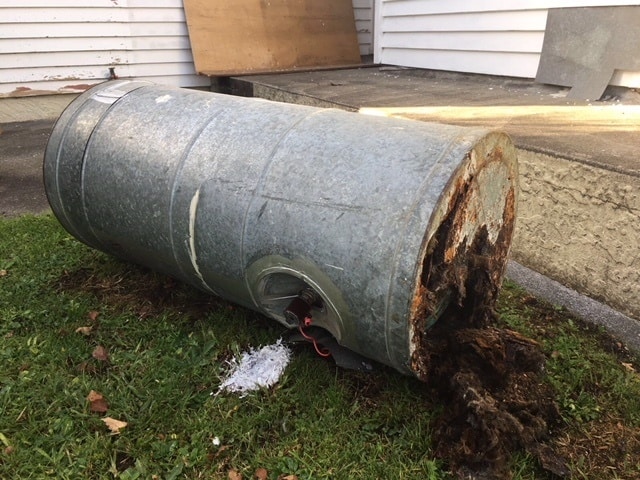 WHAT RHEEM WATER HEATER IS MOST COMMONLY INSTALLED NOW
Of course with the demands and need for high pressure times have change. Not only people want high pressure but also endless hot water. Not everyone is fussed about having a gas Rheem hot water heater, and some people still prefer electric. For some people gas gives them funny feelings. Hey' that's all good. No problem, there is heaps of options in gas hot water heaters, and electric.
The most common by far is the Rheem Integrity. This is the continuous flow gas hot water heater. Never ending hot water, high pressure, and pretty sleek. They just fit on the outside wall so you also gain a precious cupboard back.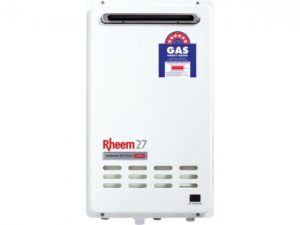 THE BENEFITS OF A RHEEM INTEGRITY – RHEEM WATER HEATER
Endless hot water
High pressure
Strong hot showers
Very efficient
Available for LPG and Natural Gas
Free up space in your home
We find almost 80% of the time now that we fit the Rheem Integrity – Rheem water heater.
Why, they tick the most boxes most of the time. Take a middle aged couple. All the kids have left home, and there is now just 2 people living in a huge home in Auckland. Do they need a 300 litre electric cylinder. Of course not, they are at work most of the time, travel a lot, and mostly the hot water is wasted. Possibly one of them even shower at the gym. However come Waitangi weekend, 2 kids come home with their partners, one has 3 kids. There is now 9 people for a shower over the weekend. Maybe they need 500 litres. Well the Rheem Integrity will heat 500 litres if that's what is required. No need to wait for a cold electric cylinder. Just pile in one after the other, no problem.
Come the following week. The kids and grand kids all vacate, and you're just heating enough water for ma and pa again. Perfect solution for almost every big old house in Auckland that has just a couple living in it most of the time.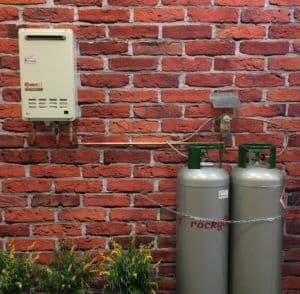 THE SECOND MOST POPULAR RHEEM WATER HEATER
The 180 litre mains pressure hot water cylinder is still very poular. Why, because they are the most cost effective way of getting mains pressure hot water in almost every case. For many money upfront can be tough. The downside is you will still sometimes run out of hot water.
In saying that, for most this Rheem water heater will do exactly what you want it to. And probably 95% of the time.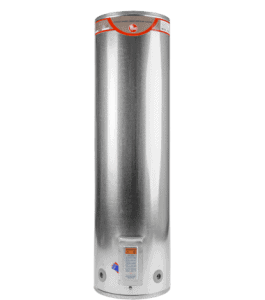 We still install a lot of these in homes that already have one and we are just replacing it. Also for people with a low pressure cylinder that just wish to upgrade to electric mains pressure. They will choose one of these to save money, or possibly because gas scares them.
OTHER RHEEM WATER HEATERS
LOW PRESSURE RHEEM WATER HEATER OR LOW PRESSURE HOT WATER CYLINDER
Day after day we are called to replace leaking hot water cylinders. Many will be Rheem 135 litre low pressure hot water cylinders. These are fitted in a stack of rental properties across Auckland. They are also fitted in a good number of older homes where old people still occupy them. Most young people remove them and upgrade to mains pressure. Are they still good? Well, they heat hot water, and you can get wet in the shower, but that's all. Most landlords will refit them as they are cheap. They actually work OK if you use an old style Felton shower set. So, yes they work, but depends what you want in a shower, and if you want pressure in the kitchen.
If you just want a cheap replacement hot water cylinder, you can get one here… [CLICK HERE]
GAS STORAGE RHEEM WATER HEATER
These were never installed in mass or super popular, however there's a few out there, and they do get replaced from time to time. As always, they will not last for ever either. Some areas of Auckland have more than others, but if you do have them, there is 2 basic options for gas storage hot water cylinders.
Rheem Stellar – Rheem Water Heater – Replaces the old Vulcan Freeloader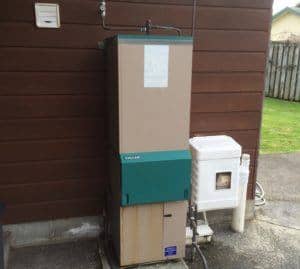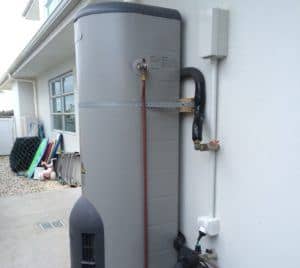 Or, if you have a Rheem indoor gas storage cylinder, as the one pictured below, you can replace it with the new model of the same thing.
Gas Rheem water heater for indoor use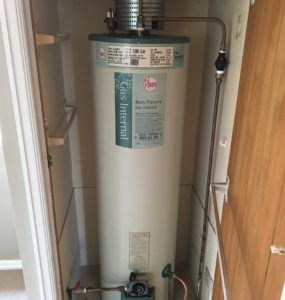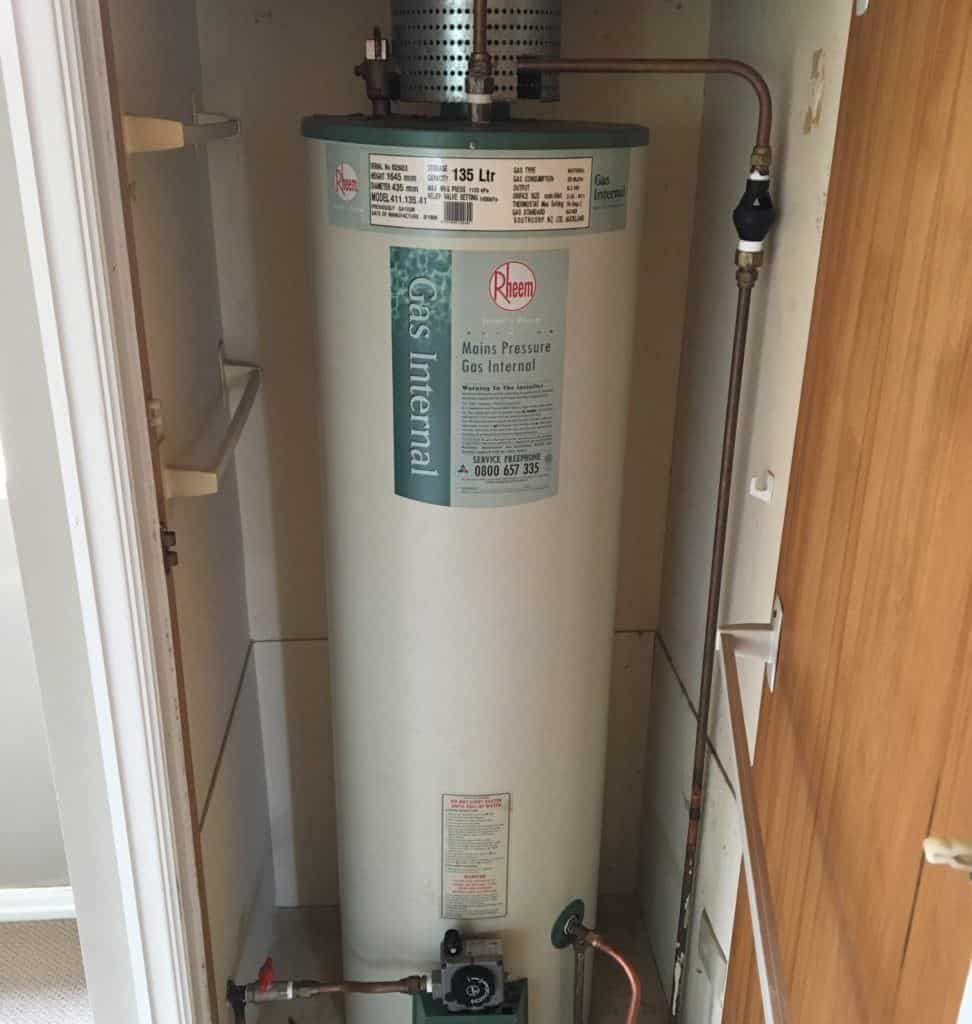 So, if you are looking at replacing your existing Rheem water heater, or upgrading to something better, we can certainly help.
To find out more about choosing what will be best for you [CLICK HERE]
Regardless of what your situation is you will find Rheem is a name plumbers trust, so you can too.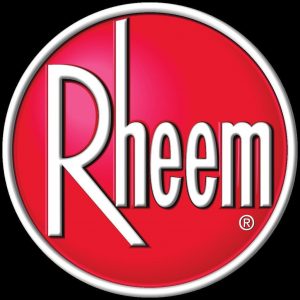 CALL OUR FRIENDLY TEAM ON 0800 PLUMBER | 0800 758 623
WE WOULD LOVE TO HELP YOU!