Do you have a leaking pipe or water main?
Regency Plumbing will be able to help you. Regency Plumbing provided a great service. They were prompt to quote and very competitive. They arrived on schedule and worked professionally and quickly. We recommend them most highly. Dawn Garbett, Glendowie
WATER METER TEST – SPECIAL OFFER
HAVE YOU JUST RECIEVED A LARGE WATER BILL?
If you have just recieved a large water bill, you have a leak… Do not panic we have created a super special offer to help you!
Firstly do a 10 minute water meter test to confirm if you do or do not have a leak,
Secondly while we are waiting for test result, we will have a wander around your house and visually look for any plumbing issues,
And finally we will test your pressure for you and make sure it is within a safe limit of your taps and hot water cylinder to make sure you are not exposed to pressure spikes which could increase the chance of your watermain or water pipes bursting.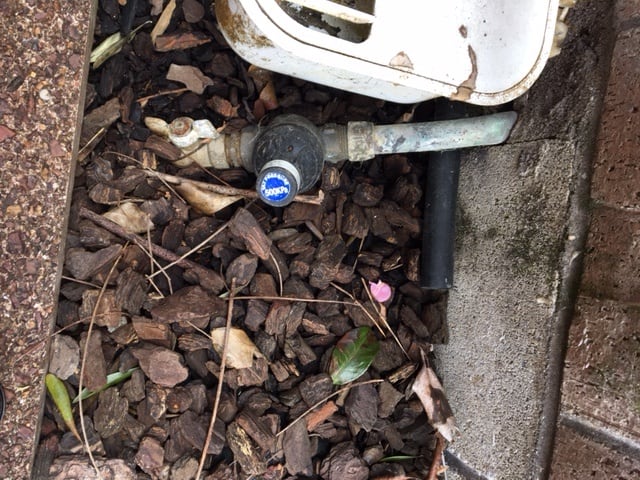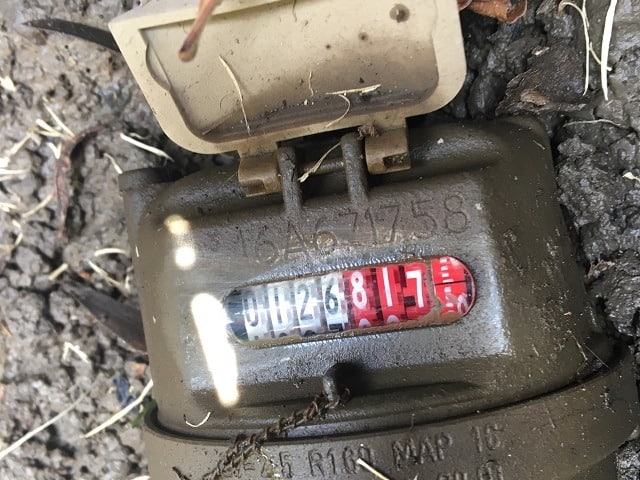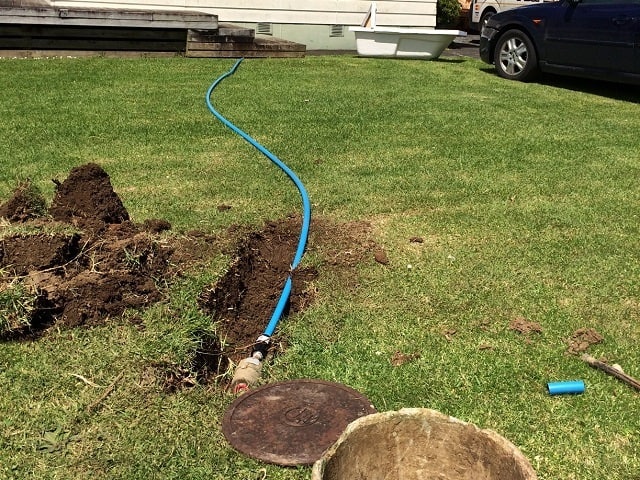 This is an amazing offer… Normally this would cost you $227.13 at a minimum.
Book in and we will be out to your house within 5 working days to do the test… GUARANTEED!
Now Only $110 + GST ($126.50)
NOTE: If it is leaking really badly or your bill is over $400 call the office immediately and we will come today! Just let the office know it is URGENT!
A FEW TIPS TO HELP YOU
What to do if you have a leaking water main
If you believe you have a leaking water main on your property, the first thing to do is to shut off the water flow to prevent further wastage or damage. You'll find a water toby (or shut valve) near the water meter. Once you've turned off the water at the toby, call Regency Plumbing to come and locate the leak and repair it.
If there is a water leak beyond the boundary of your property, then notify the council to come fix the leak.
Some water main leaks are obvious and easily fixed, while others require specialist location and detection equipment. If the water is just coming up through the garden, under the house, or even out of the grass, then we can generally make the repair a lot easily and at much less expense.
Prior to turning off the water if you can spot where the leak is, this will be helpful before calling Regency Plumbing, however if you cant, then do not worry… thats what we do all day, every day. We are only a phone call away. 
What to do if the water is coming out of the concrete drive, or beside the concrete path
If this is the case for you, it's often cheaper and more effective to replace the watermain rather than attempting to repair it.
Regency Plumbing can either arrange to cut out concrete allowing us to repair the existing water mains or lay a new service pipe, and then arrange to repair or replace the concrete. Alternatively in some cases we can get a thruster to bore underground and replace the watermain without even having to dig up the entire length of the water main pipe.
Before you do anything apart from the basic wander round your property to spot the leak, call in an expert, call Regency Plumbing. We will take all the hassle and worry away for you, quickly and efficiently!
Is it a good idea to just repair a water main pipe underground?
Water main leaks are never ending once they start. Once the pipe is perished the pipe will continue to split and leak periodically. Yes you can repair it, and it may last months if not years longer… if you are lucky! however we can give you many examples of customers homes where we have been back and fixed the watermain 2 or 3 times in a one year period and then they finally decide to replace the water main. At this time they may have spent in excess of $1000 which they could have put towards a new water main. Below are some examples of cost effective ways we can replace your water main, even if you are not flush with funds right now.
Is it true that many older homes have undersized water main pipes from the meter to the house?
The answer is yes. As time has gone on we expect a lot more than we used to. We want brilliant showers, we want to be able to run multiple things at once, we maybe want to run a big irrigation system in the back yard, we maybe want to full swimming pools, etc. Well this never used to be so common and people were happy with whatever they could get. For the elderly still amongst us they were just happy to have fresh running water and a toilet that flushed. Also it is worth noting that many were run in old galvanized steel which are completely rusted out now. I have never seen any which are not rusted as we have not used this system for many years now. Others were done in an old black plastic pipe which was never intended for the pressure of water which comes through it now, and some were run in 1/2 inch copper which may have been dented or damaged over the years, massively restricting the flow of water to the house.
If you just dont know, call Regency Plumbing… we are more than happy to help you out.
This is what Harry had to say about the leaking pipe we repaired for him…
Why does my water pressure fade away when I run the tap?
The reason for this is most likely because you have a blockage in your water main or restriction somewhere. It can be the pipe itself, or a valve of some sort in the line.
Generally you will find when you open the tap at first it will start with a surge, but then quickly fade to a restricted volume of flow.
This can be fixed. Regency Plumbing have a team of over 30 people, allowing us to cover Aucklandwide any plumbing or gasfitting issues you may have.