Bathroom Renovation Ideas
How to make the most of a bathroom makeover in Auckland?
So you've decided to take the plunge (pardon the pun) and renovate a bathroom. Where do you start?
In some of our other blogs we've provided very detailed and practical guidance on how to manage a bathroom renovation in Auckland. In this article we're turning to the inspiration files. How can you turn the smallest room in the house into one of your favourite areas of your home?
At Regency Plumbing, when we work on a bathroom renovation in Auckland, we often start the ideas process by thinking of the project from a few different angles.
First, we talk to you about the overall style that you like.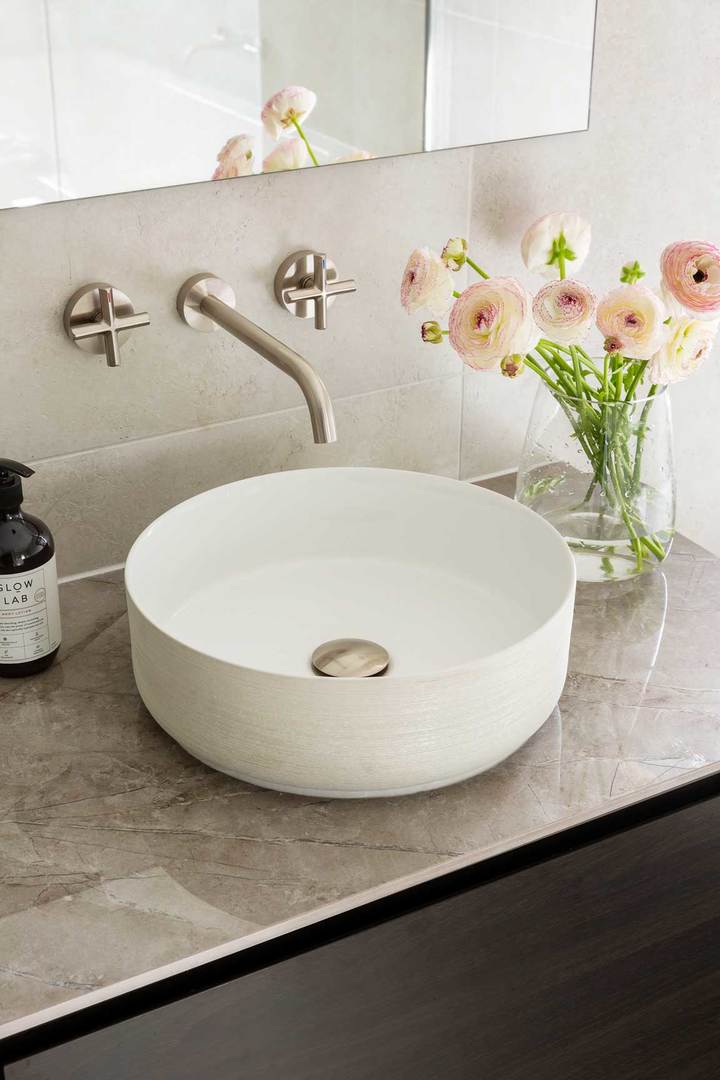 We start broadly, and then narrow it down to the bathroom. How would you describe the style of the rest of your home? What are the first words that come to mind – modern, traditional, art deco, simplistic, colourful, busy, Tuscan, Spanish, retro, mid-century, etc? Is that a style that you want to carry on into the bathroom(s), or do you have plan to renovate other areas and move away from
that design style?
If you're unsure of whether there is a definitive style to your home (which is completely fine), then start collecting photos of rooms that you like. Pictures of bathrooms that you like are fantastic, but even just images of various rooms in the style and colours that appeal to you is fine too. If you show us what your current favourite room in the house is, we can also work from there. Is it the colours you like, the layout, the use of natural sunlight, the style of furniture, etc?
Often people get caught up in the details of the bathroom before deciding what overall look and feel they want to create. Our advice is always to not worry too much about the details of the fixtures just yet. That's our area of expertise. You give us an idea of what style you like, and together we can work through the details.
The next thing we talk to you about is the feeling of the room.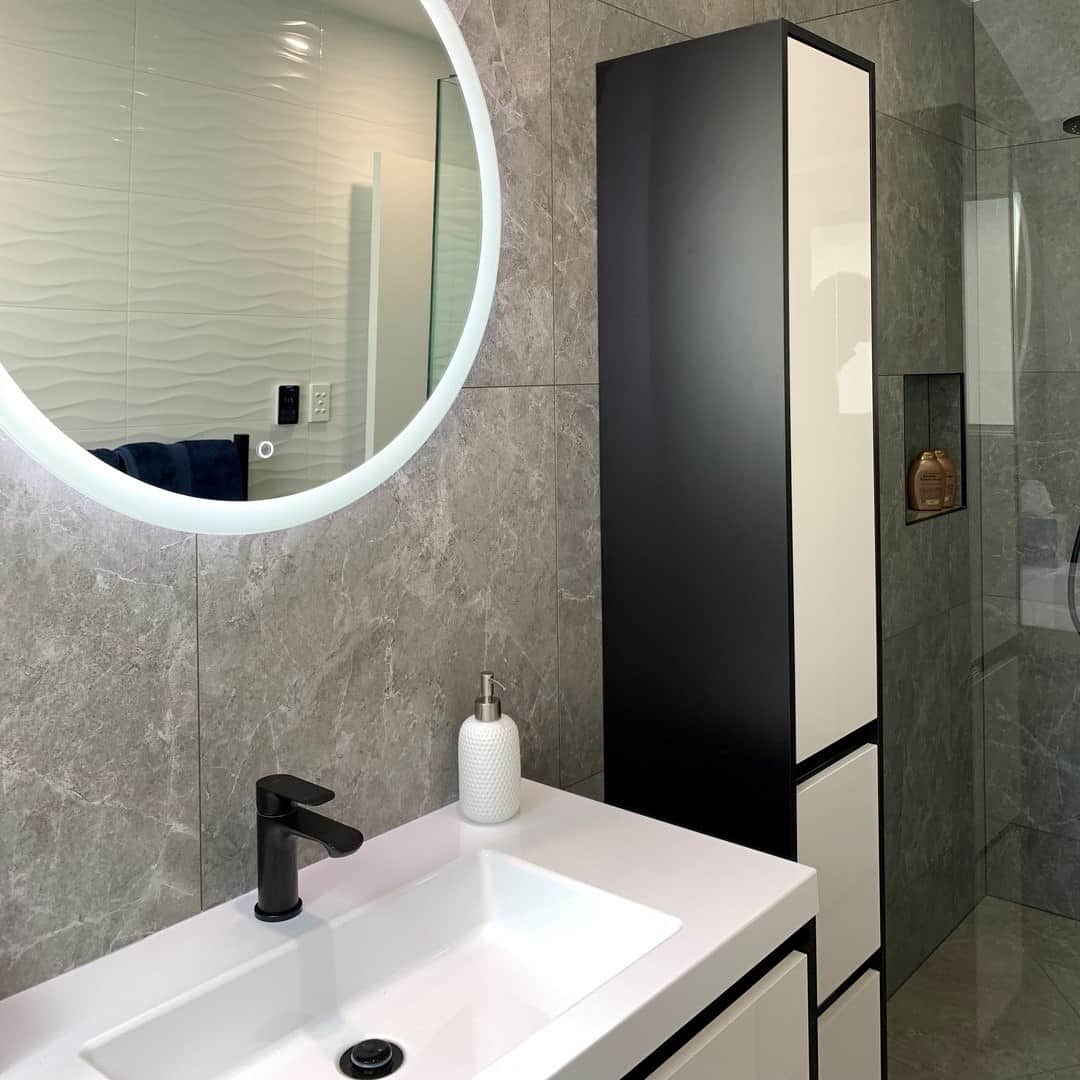 It's starting to sound a bit touchy, feely … isn't it? But it's important to love your newly renovated space. The bathroom is the one room in the house where functionality and aesthetics both take centre stage. When we're working with a small room, we need to make the most of the layout, while also creating the ambiance to go with the space.
If the bathroom you're renovating is where you wind down with a bath in the evening, do you want it to feel calm and relaxing? Or are you leaning more towards a cool, refreshing, ocean vibe to help get you energised in the morning as you get ready? Do you need a playful and fun look that will help get the kids excited about bath time? Or are you interested in an art deco, boudoir feel for when you get ready for an evening out?
Lastly, we start putting all the details together.
Once we've got a good idea of how you use the room and what your style preferences are, we can start to have fun with the details of fixtures and furnishings.
Often, this part of the bathroom renovation project begins with a focus on a particular aspect that the client has seen somewhere. Sometimes it begins with the initial reason for the renovation, such as the desire for a bigger shower, and or the need for an updated bath. Over the 20 years that we've been renovating bathrooms in Auckland, the most common focal points have been the shower, bath and vanity. So we often start there.
Looking at a few different styles of showers is often a good place to start. The options are endless – enclosed, glass walled, open wet room style, double or single, rain head, etc. For many bathrooms, this is the feature that will be used quite a lot, so it's important to get the style and size right. If you're concerned about having to compromise on shower size because of the specs of the room, we encourage you to get in touch with us for help. We can usually get creative with the layout to make sure you have the biggest shower possible for your space and budget.
If you're renovating a main bathroom, then another key feature is the bathtub. 
If you're considering getting rid of a bathtub to create more space, If space
allows, we'll always do what we can to keep it in. Bathrooms are key in setting the value of a home, and a house with a bathtub is almost always more  attractive. Instead of removing a tub, we can look at switching to a different size, or changing from a stand-alone bathtub to a shower/tub combo. There are a lot of options to consider here as well, so again, we encourage you to get in touch with us to see what we can make work and to have a look at some of our recent project photos.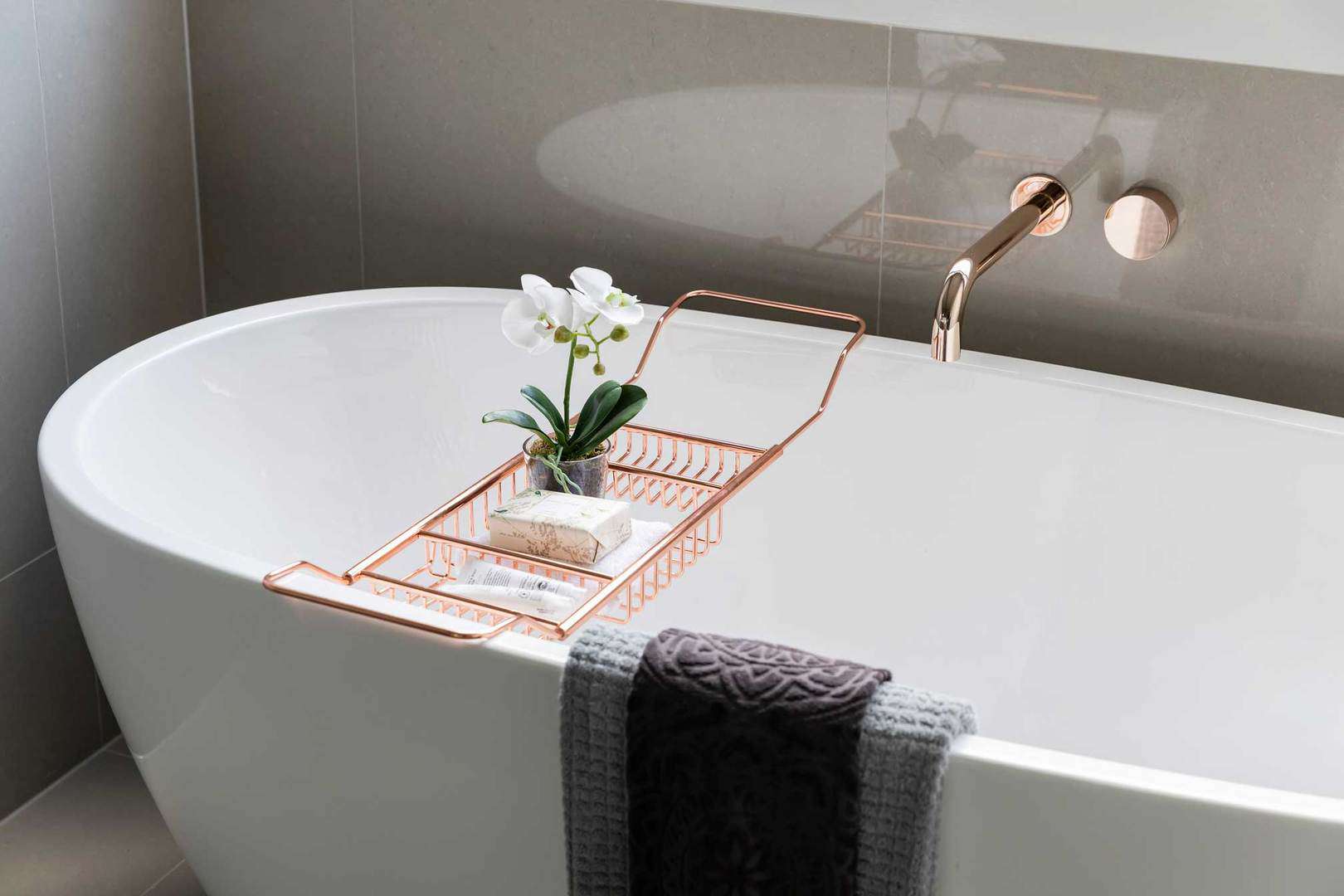 When it comes to bathroom vanities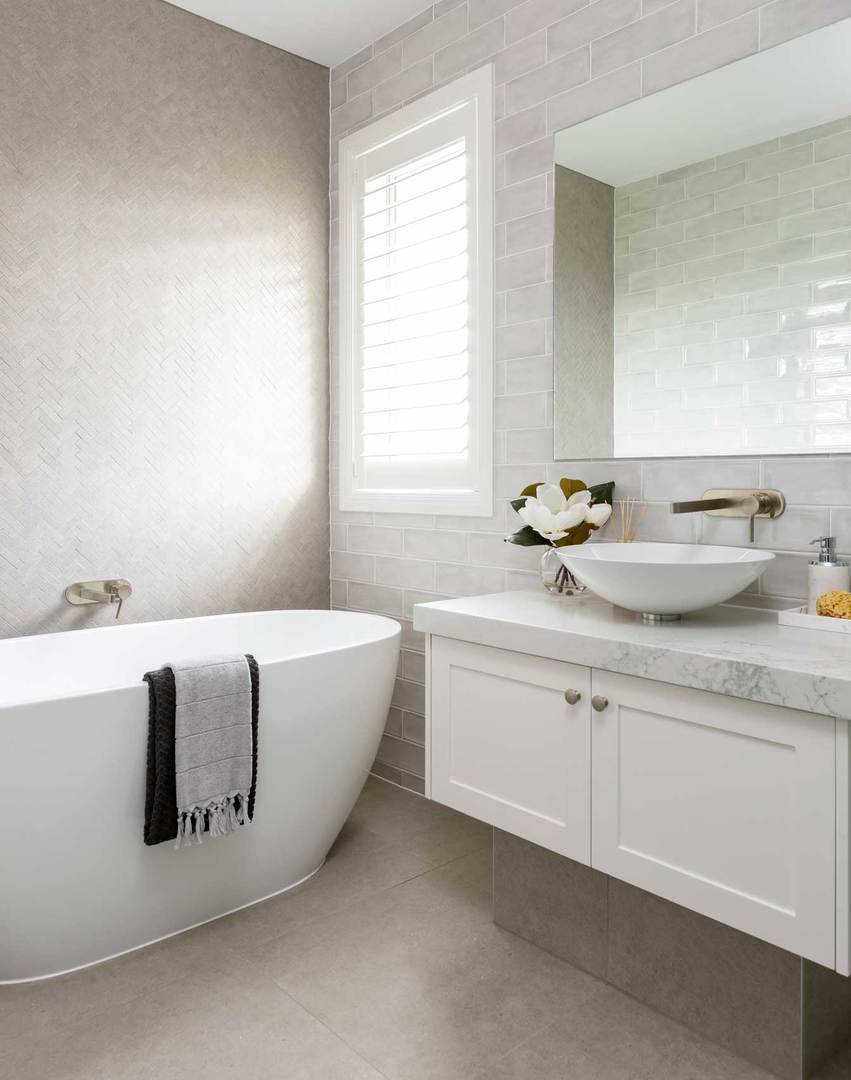 We'll find out whether a client wants a single or double, whether they want it enclosed in full cabinetry for storage, or more of a pedestal style, etc. This eventually leads to the fun of choosing tapware – black is still a popular choice for modern bathrooms, gold is still widely used to give a luxurious feel to the room, and brass can add a sense of classic style.
People often don't give much thought to the kind of toilet they want until we've had fun with the shower, bathtub and vanity selection. It's rare to come across a client that builds their bathroom design around the toilet. However, it's such an important part of the room. At Regency Plumbing we like to make shopping for the throne a fun part of the renovation project (if even there are a few giggles along the way). We can help you decide between a wall hung model, back to wall, close coupled, wall faced – while taking into consideration space available, water efficiency, and your overall budget.
Beyond the main fixtures, we work with you to create the look and functionality that we uncovered in the initial
bathroom renovation process
. Elements such as lighting, mirrors, towel rails, tiling, flooring and other accessories all work together to enhance the style of the fixtures you've chosen. It all comes together to create that beautiful and functional room you'll love.
If you're thinking of starting a
bathroom renovation in Auckland
, give the creative professionals at Regency Plumbing a call for an initial no-obligation chat. We  have a large portfolio of plans and images we can show you for inspiration and to help bring your dream bathroom to life.
Bathroom Renovation Process
7 Tips for Bathroom Renovation