It's a well-known fact that if Kiwis are not talking about rugby, then we're talking about the weather. A topic of endless debate and discussion, then, is always about how to properly heat a home in Auckland.
There are a number of ways to keep a house warm and dry in Auckland, each with different comfort and cost benefits. You can read about all the heating methods we can help with here, but for now, let's take a closer look at radiators.
What is a radiator?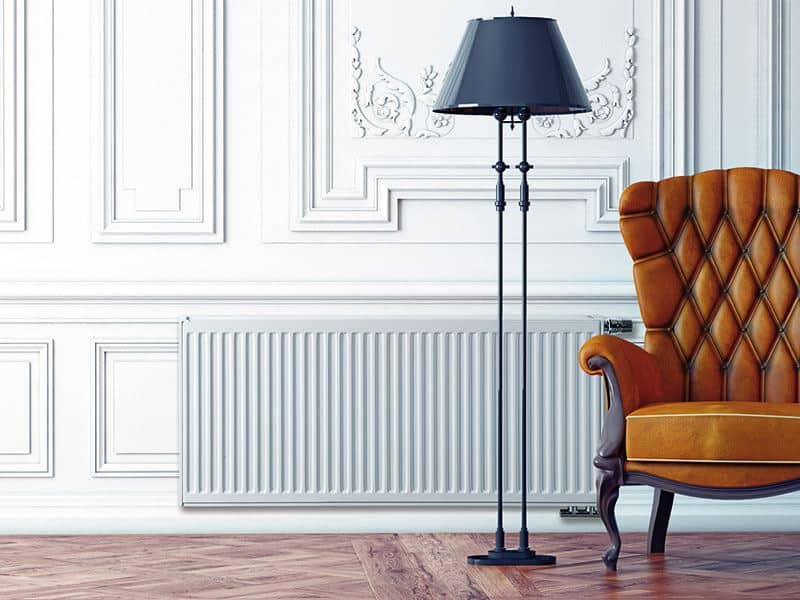 It sounds like a basic question, but we get asked this a lot. What exactly is a radiator, how does it work, and is it better than other heating methods?
A radiator is either a free-standing or wall-mounted heater that can efficiently and effectively heat a room. Think of the word radiate – it means to spread or emit – in this case, spreading or emitting heat. A radiator works by dispersing heat using electricity.
Forget those memories you may have of noisy, old cast-iron coil radiators. And don't confuse radiators with the smaller, movable oil column heaters that are not very effective or cost efficient.
When we talk about radiator heating, we're referring to modern, efficient systems that can be used in any room of the house with ease and efficiency. If you want something more affordable than underfloor heating or central heating, then radiator heating is a great option for Auckland homes.
Key benefits of using radiator heating
We love radiator heaters for a number of reasons:
They're easy to install – they provide a responsive and flexible heating option for both new and older homes

They heat up and cool down quickly, so you don't need to wait for ages for a room to get warm

They don't take up a lot of space, so they're great for any room of the house

They are affordable to install and operate, so are a great alternative to more expensive, more complex heating systems

They can be set to run on a thermostat and/or a timer to reduce or control your power consumption

They keep a room dry as well as warm, because they run mostly on electricity (with a small amount of water use); radiators won't fill the air with moisture like gas heaters will

They're a healthy heating option, as they produce no forced air draughts or cold spots, and the radiant heat they produce reduces dampness

They're safe – a radiator surface warms to between 60°C and 75°C (so they are great for homes with children, the elderly and pets) and they won't affect curtains or furniture placed nearby

Radiator models nowadays are actually quite sleek and modern looking, blending in nicely to the design of your home
Is a radiator the best option for your Auckland home heating?
Radiator heating is great for all of the reasons listed above. As with all of our services, we're always happy to discuss several options with you to determine what's best for your lifestyle, how you use your space, the size of your rooms, and your budget.
At Regency Plumbing, we can talk about heating systems almost as much as we can talk about rugby. Give us a call and let us help you stay comfortable and dry in your home all year round.