Upgrade your old Vulcan hot water heater 
Upgrade your rusty old Vulcan freeloader gas storage hot water heater now and you'll get a massive $500 trade-in!
The perfect replacement for your old Vulcan Freeloader Rheem Stellar.
Act now to receive this limited offer.
Read More
Contact Us

Never run out of hot water again!
Upgrade your old Hot Water Cylinder to a trendy new Rheem 27 Continuous Flow Gas Hot Water Unit Now!
Increased water pressure, Strong hot showers, Free up space in your home, Very efficient, Endless hot water.
Note: PLUS a FREE BONUS OFFER – If you sign up now for a gas package, and get your LPG bottles connected through Regency Plumbing, you will get the first bottle of LPG FREE. (FREE Gift value approx. $100)
Read More
Contact Us

Never be cold again with our latest home heating package
Basic Package:
Fondital 24kw gas boiler
Up to (5) radiators
And a digital control panel
All fitted in your home to create a brilliant fully controllable home heating system at an amazingly affordable price.
Radiators
Contact Us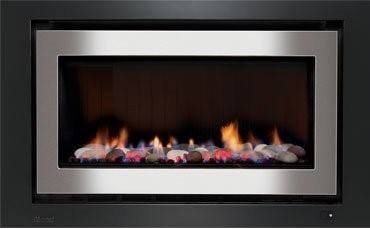 No More Cutting Wood With The Rinnai Evolve 952
A gas fire offers that feeling of a real fire, along with all of the benefits of gas. Suitable for almost any living space, and heating areas up to 125 m2.
Available in Natural Gas or LPG.
Operated by a simple remote, it could not be easier to warm your home this winter.
Output: 2.4-8.1 kW*
Efficiency: 86%
Note: Our gas fire package includes the gas fire, fascia, direct flue kit (ASPDFK), plus the gas fitting work, and the electrician. Excludes building and decorating.
Gas Fires
Contact Us

Rheem low pressure hot water cylinder replacement
Special package deal on replacement 135l low-pressure hot water cylinders
Low Pressure Hot Water Cylinder replaced for just $1587 inc GST.
Read More
Contact Us

SLR-X GAS FIRE
The SLR-X balanced flue gas fireplace from Heat & Glo brings together everything you could ever want from a fireplace – slim profile, stunning looks, and the great performance Heat & Glo is known for. The bold, clean lines match beautifully with contemporary interior styles. With its shallow depth dimensions and no need for a conventional chimney, the SLR-X can be installed in almost any room.
FEATURES
Multi-function remote control allows adjustment of flame height, fan speed, and more…
IntelliFire Plus electronic ignition system eliminates the need for a standing pilot
Balanced flue technology maintains optimum indoor air quality
Top or rear venting options provide installation flexibility
Zero clearance installation
LAST ONE WE HAVE IN STOCK WILL FLY OUT THE DOOR TO THE FIRST LUCKY CUSTOMER AT A MASSIVELY DISCOUNTED RATE.
Normally $9393 – Lucky last one available in black with ceramic logs operating on NG for just $7500 inc GST.
We can also organize you a special rate on installation by our highly skilled gas fire installation experts.
Gas Fires
Contact Us

Special offer to gold card members
Got a Super Gold Card? Book any new job with Regency Plumbing and you'll pay just HALF PRICE for the regular service charge, saving you over $40 every time you need a plumber or gas fitter. Just quote your client number when you book in.
This offer cannot be used in conjunction with any other offer.
Read More
Contact Us