Rheem Gas Storage Hot Water Heaters
Rheem gas storage hot water heaters have been available in New Zealand since 1969. They were introduced to the market to enhance the use of gas energy in the home. Available for both internal and external applications the gas storage hot water cylinder still has its use and place, however in most and many cases has reduced in popularity due to the introduction of the all new gas continuous flow hot water heater.
Choosing a Rheem Mains Pressure Gas water heater will ensure an abundant supply of hot water.
Quality from Rheem's superior design and manufacturing.
Flexible to operate with mains pressure, unequal pressure, and low pressure.
Lined with vitreous enamel for areas of poor water quality where copper cylinders risk corrosion.
All Rheem products comply with legislative requirements (Gas and Electrical Certification Amendments 2013) For more information please visit the NZ Energy Safety website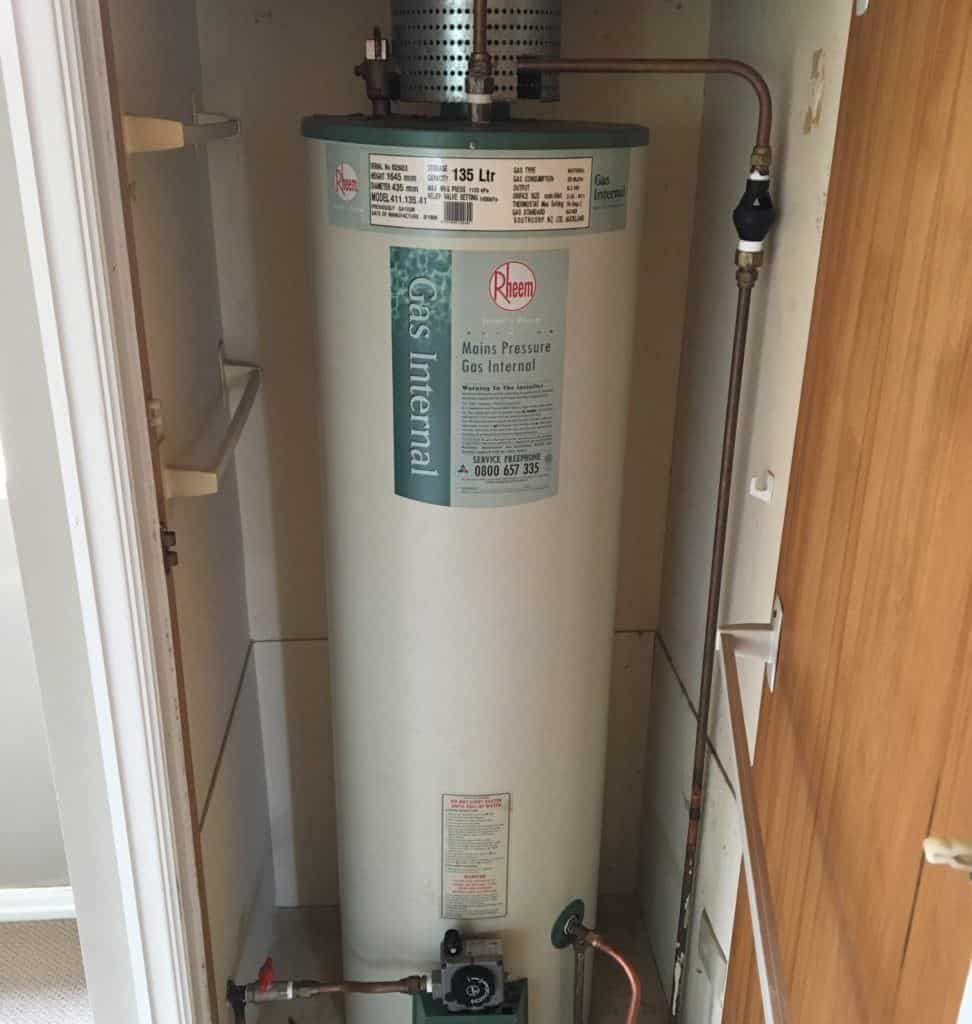 If you have an external gas storage hot water heater – we would recommend you look at our Vulcan to Stellar upgrade option.
The best option for an external gas hot water heater is the Rheem Stellar.
Can you upgrade to a continuous flow gas hot water heater?
You certainly can, however in many cases (most cases) we need to check out your job first and see what implications there are.
Often we find that the gas feed pipe to the hot water cylinder from your existing installation is undersized to be able to be used for your new continusou flow gas hot water heater. This is not impossible to upgrade, but sometimes can be so costly to do, and a bit of a head ache, so people will choose to just remain with gas storage and upgrade to a new Rheem gas storage heater.
If you are in any doubt, our helpful office team will be able to point you in the right direction.