Need a new shower?
Take advantage of our Promo Deal
Now only $4999
Including $387 of FREE tapware (suitable for all pressures)
Shower replacements are a huge part of our business.
Often people who have a shower leak are unaware of the extent of the damage that has been caused by their leaking shower, and when they call the plumber, Regency Plumbing to come and fix the leak we find that serious damage has most likely been caused resulting in not only a new tap, or valve, or rose, but a whole new shower.
We mostly replace showers with an acrylic shower box to suit your space, and then arrange for all the remedial work to be completed also.
The remedial work could include builders, plasterers, painters, tilers, vinyl layers, etc.
So if you are looking for a one stop shop to solve all your shower and bathroom concerns, you have come to the right place.
Call us today, we would be delighted to help you.
We have a designated project team ready to help.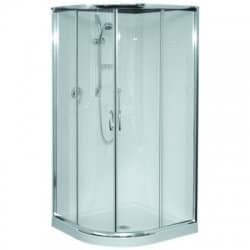 Shower Repairs
Showers are what we know!
Tired of a lousy shower? Shower Booster Package Available NOW!
This is the perfect solution to get your shower spruced up, and pressure boosted when all you need is a nice hot decent shower to make your morning so much more enjoyable.
This is a low cost shower replacement option – tapware and valve changes only – this is the best option for you, if upgrading to a mains pressure hot water cylinder is out of you budget.