WHAT IS A BACKFLOW PREVENTER?
A backflow preventer is a device that's installed on your home's main water feed pipe to the property. It allows water to flow in one direction but never in the opposite direction. Its sole purpose is to prevent drinking water from being contaminated due to backflow, or cross contamination.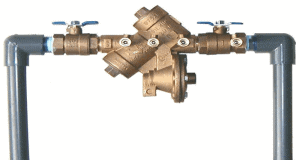 ARE BACKFLOW PREVENTER VALVES REQUIRED?
Backflow prevention devices are required, and must be installed by a certified technician, or IQP. Testing is required every year. Most commercial buildings in NZ will require a backflow prevention device, depending on the hazard rating.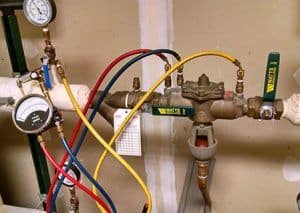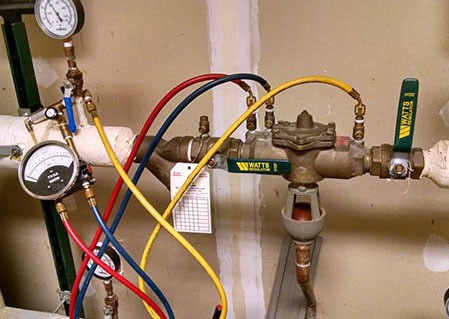 Backflow preventers are also required for fire sprinklers connected to the drinking water supply.
WHAT DOES A BACKFLOW PREVENTER ACTUALLY DO?
A backflow preventer protects your potable water. A check valve controls flow but it is not absolute. A check valve is not an appropriate substitute for a backflow preventer.
HOW DO YOU KNOW IF YOUR BACKFLOW PREVENTER HAS A CURRENT TEST TAG?
You can tell if your back flow valve has been tested and the test is up to date by checking the tag. It should include the IQP who last tested it. It should have a test date.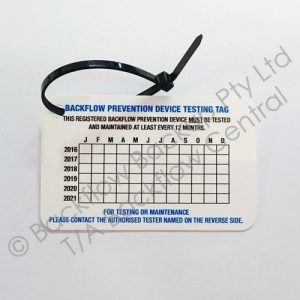 WHAT IS A PRESSURE VACUUM BREAKER?
A pressure vacuum breaker is also a form of backflow device, but only for a low hazard installation. For example, if the city water is interrupted for any reason, this could result in negative pressure in the home's main supply. If you had a garden hose running to a small pool, or pond, it could draw that contaminated water back into the city water supply if you never had a vacuum breaker fitted.
Most local building codes require the use of a backflow prevention device on all water systems.
On any new homes we do the plumbing on in Auckland we must fit them.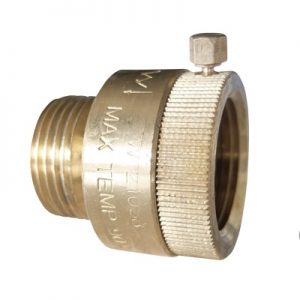 When you need a backflow preventer replaced or tested
CALL OUR FRIENDLY TEAM ON 0800 PLUMBER | 0800 758 623
WE WOULD LOVE TO HELP YOU!