Plumbing World Shareholder – 15 Years – Regency Plumbing. Over the years we have bought millions of dollars of product from them and have always found them to have great products. As Plumbing World is owned by Plumbers from around NZ, selling quality products for the plumbers to install is a critical part of their philosophy and brand and service promise.
Plumbing World is a general plumbing merchant store which supplies everything from basic trade products to top fashion bathroom fittings for your home, from the best brands here in New Zealand and around the world.
When you need great products to make your bathroom awesome – head on down to a showroom near you and have a look around. With branches nationwide, from Kerikeri to Invercargill, Plumbing World has grown to become the largest 100% New Zealand owned plumbing business.
Visit a showroom near you to find the fixtures and tapware you would like, and then call us to install them for you.
In most cases we will be able to help you get a better price – helping make your bathroom renovations, or kitchen upgrade, or new development more affordable.
CALL 0800 PLUMBER | 0800 758 623
If we can be of any assistance to your in your journey.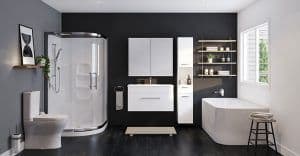 And remember when you want to get your new fixtures and tapware installed by a licensed plumber or gasfitter – Regency Plumbing is the best choice. Why? because we are familiar with nearly all their products and we have brand alliance with a number of the bigger suppliers in NZ. Regency Plumbing are one of the biggest plumbing companies in Auckland NZ, with a team of over 30, so we have years of combined experience in plumbing, gasfitting, and heating, allowing us to solve any problem you might have. We also complete the plumbing of hundreds of new homes every year of which Plumbing World supplies the front of wall fixtures on.
CALL 0800 PLUMBER | 0800 758 623